The sea once it casts its spell holds one in its net of wonder forever
Jacques Cousteau
You can't cross the sea merely by standing and staring at the water
Rabindranath Tagore
I wanted freedom, open air, adventure. I found it on the sea
Alain Gerbault, Sailer
Why do we love the see? It is because it has some patent power to make us think things we like to think
Robert Henri
Look at that sea..... We couldn't enjoy its loveliness anymore if we has millions of dollars and ropes of diamonds
L.M.Montgomery - Anne of Green Gables
There is nothing, absolutely nothing, half so myuch worth doing as simply messing about in boats
Kenneth Gtahame, Writer
Welcome to Sea Kayak Sardinia
We offer the best sea kayaking courses, day trips and kayak holidays anywhere in Sardinia. We combine friendly, experienced and professional BCU 4 and 5 Star trip leaders with top quality P&H, Sea Kayak Design and Wilderness Systems sea kayaks to provide you with the finest service possible.
We are a mobile kayaking business. This gives us the flexibility to offer trips based on the needs of our customers and to explore more coastline. We offer full and half day trips in the Alghero area and we try to visit the local marine parks when the weather allows.
For our sea-kayaking holidays we offer 3-7 day holidays in the Alghero area based at a very nice agriturismo near Alghero, or in Palau as a launching point for excursions to the Maddalena Archipelago. These are available as guided trips or as rentals for qualified paddelers.
The stunning scenery, good quality equipment, friendly people and excellent food throughout the area will all combine to make your experience exploring the coastline with us here in Sardinia a holiday to remember.
"I really don't know why it is that all of us are so committed to the sea, except I think it's because in addition to the fact that the sea changes, and the light changes, and ships change, it's because we all came from the sea. And it is an interesting biological fact that all of us have in our veins the exact same percentage of salt in our blood that exists in the ocean, and, therefore, we have salt in our blood, in our sweat, in our tears. We are tied to the ocean. And when we go back to the sea - whether it is to sail or to watch it - we are going back from whence we came."
MARCHIO DEL PARCO DI PORTO CONTE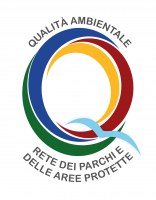 Il Marchio di qualità della Rete dei Parchi e delle Aree Protette del Parco di Porto Conte è un sistema di valorizzazione del territorio locale; viene rilasciato solo ad aziende in possesso di standard qualitativi certificati. Le attività che ne fanno parte garantiscono che il loro lavoro è rispettoso dell'ambiente e del territorio, contribuendo così a migliorare la qualità della vita della collettività.
The Quality Mark of the Network of Parks and Protected Areas in the Porto Conte Park is a system for enhancing the local area; it is issued only to companies in possession of certified quality standards. The activities that are part of it ensure that their work is respectful of the environment and the territory, thus helping to improve the quality of life of the community.